Due to the website company capacity, the blog page service has been deleted from June 1 2019. unfortunately.
We suspend old-fashioned Facebook.; many fakes, unethical, data-stolen to sell issues. There are reasons for free service...No free lunch.

Excited to have new connection with exhibition directors in Chelsea, NY and Los Angeles CA after hardworking approach. Its Expensive.

Concentrate on museum exhibitions and international/ nationwide exhibitions in 2019 -2020 ! including Alaska, Minnesota, Illinois, Oklahoma, Arkansas, Hawaii State exhibitions, USA, Japan and Italy. Expanding new collector members nationwide and international through juried museum and national competitions.
Exhibitions, Publications and Awards 2020-2021

King Station Seattle City Gallery Exhibition, artworks by 15 years work in, Seattle, WA 2021




The Currents 2020 National Fine Crafts Exhibition at Everett, WA State March - End of May 2020, Extended

The exhibition is juried and curated by some of the most influential names in the craft world today.

Curator Michael Monroe, Director Emeritus of the Bellevue Art Museum.
For over 40 years, Michael Monroe has been a vibrant and influential figure in American craft. He served as Director of Curatorial Affairs at the Bellevue Art Museum from 2004 to 2010. Previously he served as Executive Director of the American Craft Council and served in lead curatorial positions at the Smithsonian American Art Museum's Renwick Gallery from 1974 to 1995. He is an Honorary Member of NWDC.

Juror Nora Atkinson, Lloyd Herman Curator of Craft, Renwick Gallery, Smithsonian American Art Museum, Washington, DC; Curator, Bellevue Arts Museum (BAM), Bellevue, Washington.

Juror Bruce Pepich, Executive Director and Curator of Collections, Racine Art Museum (RAM), Racine, Wisconsin; 2012 Honorary Fellow of the American Craft Council.


Brukenthal National Museum of Contemporary Art,Contemporary Art Festival, Sibiu, Romania 2020 Autumn





18th Painting On the Edge 2020, International Juried Competition, Federation Gallery, Vancouver Canada 2020





Thank you, San Francisco MoMA for your selection of my work. on your official page.



Oregon Art in Public Places Roster 2017-2019 and 2020-2022






Seattle-Tacoma International Airport Public Art Collection




Chapman Gallery, curated by Deborah Fullerton, Curator of Exhibitions,The Art Museum of South Texas 2020




Brighter Future Exhibition : To be heard. To be seen. To be Free.


Thursday, November 7, 2019, 5-7 p.m - January. 11, 2020

ARTS at King Street Station Exhibition, City of Seattle
303 S. Jackson St, Top Floor, Seattle, WA 98104
Please join us for the opening reception for Brighter Future: To be heard. To be seen. To be free. (Nov. 7, 2019 - Jan. 11, 2020) an exhibition at ARTS at King Street Station. The exhibition features artworks created by more than 50 local artists of color reflecting on freedom and is organized by the Ethnic Heritage Art Gallery (EHAG) Board.






Bloedel Reserve Creative Residency 2020 Selected





City of Seattle: 2020 Arts in Parks Temporary Art & Activations Project





Kolaj Magazine USA/ Canada 2020




Artist trust Auction 2020 Seattle WA USA






Published on the Japanese Art Magazines in 2019 regarding the Art Olympia/ Tokyo Metropolitan Art Museum Exhibition Artists




Thank you jurors so much for your review on my work and trust to invite to Tokyo, Japan!






My work made a conversation with Florence Derieux, Director of Hauser & Wirth New York. at Tokyo Metropolitan Art Museum. Exhibition.
Yuko Hasegawa, Tokyo Metropolitan Art Museum director observed the dialogue. Brett Littman, NY is on the right picture.
Very Rough shot from video, but such a Great opportunity.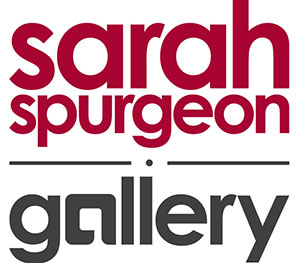 INTERSTATE: Where I-90 Meets I-82 National Exhibition 2019 USA Nov.7 - Dec.8 2019
Juror: Grace Kook-Anderson, Portland Art Museum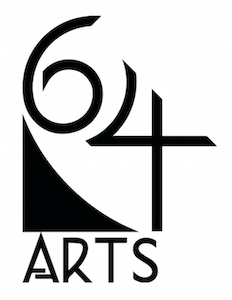 64 ARTS
64 Public Square, IL State National Exhibition 2019, USA Oct.22 - Dec. 13 2019
Juror: Ben Owen, the Director of [email protected], Minneapolis-Saint Paul International Airport






Next year 2020 new international challenge




Mighty Tieton 10x10x10 2019 International Exhibition WA USA Autumn 2019

Jurors: Beth Sellars has served as a curator in the Pacific Northwest for 42 continuous years, most recently as co-founder/curator of Suyama Space for 19 years. Previously, she served as curator of the City of Seattle's Portable Art Collection, the Washington State Museum in Spokane, the University of Idaho's University Gallery, the College of Idaho's Blatchley Gallery, and the Boise Art Museum.

Christina Orr-Cahall has been engaged in curatorial and leadership positions in museums throughout her career. Most recently she was the CEO of the Experience Music Project (MoPOP). She was Executive Director of the Norton Museum of Art in West Palm Beach, Florida (1990-2009), CEO of the Corcoran Gallery and College of Art (1988-1990) and Chief Curator of The Oakland Museum (1981-1988






Nationally recognized critic, Bruce Guenther, PDX, OR selected 57 artists from nationwide for Whatcom Museum Biennale 2019.

The Contemporary Art Pacific Northwest Crafts Exhibition at WA State Convention Center. NWDC Seattle WA 2018




Annual International exhibition 2019 at Federal Canadian Gallery, Vancouver Granvile Island , BC Canada



City of Kent Summer Art Exhibition and Purchasing Award 2019, at City hall , Kent WA USA





Nationwide USA Exhibition 2019 at UNO ART Gallery, Omaha, Nebraska State

City of Seattle City Hall Group Exhibition invited, Slush and Burns Exhibition 2019 Seattle, WA

Edmonds Community College- Naoko Morisawa Studio Solo Exhibition 2019, Invited Edmonds College, WA

27th Annual International Society of Experimental Art international Juried show, New Port Beach OR

64 ARTS National Juried Exhibition - Buchanan Center of the Arts Gallery 2018, Monmouth, IL

This is my 4th or 5th times challenge to get in, 64 ARTS National Juried Exhibition is open to artists working in all mediums. The exhibition will be housed in the Buchanan Center for the Arts Gallery, a 2,400 square foot facility in Monmouth, Illinois. Celebrating its 10th year, 64 ARTS showcases quality visual artwork from artists across the United States and promotes the importance of the arts. Juror: Christine Rojek.

Named Best 5 Seattle Local Artists together with Dale Chifuly, Dan Corson by CBS Seattle!

Solo Exhibition/ Two persons Exhibition at Frederick Holmes Gallery Seattle 2018

Two of new featured articles confirmed for UK based Art Review Magazines 2017 and 2018

Open Studio Visit Magazine Publication Winter issue Vol.39/40- Editor and Publisher Steven T. Zevitas 2018
Juror: George Kinghorn, Director/ Curator, University of Main Museum of Art, Bangor, ME

Florida Big Island Show, International Society of Experimental Artists 36th International Juried Show, FL

Two Persons x Solo Exhibition -Frederick Holmes Gallery, Pioneer Square Occidental Ave. 2017 and 2018 Seattle

Edmonds Public Library Solo Show, Snohomish County, Invited by Edmonds Art Commission, Edmonds, WA

City of Seattle Portable Art Collection Exhibition- Your Body of Water ii, Municipal Tower Building, Seattle WA

Texas Women National Invitational Exhibition, Eisemann Center of Visual Arts, Richardson, TX

NWC Biennial International 2017, Juried by Joe Goodie, American Artist, National Weather Center, OK

Coos Art Museum Expressions West 2017 Juried by Katheine Chang Liu, Coos Art Museum, OR

City of Kent Summer Art Juried Show and Purchase Award Exhibition, Kent WA 2017 2018 and 2019

Arts at the Port - Anacortes Art Festival 2017 juried by Pablo Schuguensky, Artist Trust President, Seattle WA

Nationwide USA, Certificate of Recognition Diploma- 2016 Public Art Network Year in Review - Washington DC

Aurora Highway Street Art Public Art Project - City of Shoreline, King County Public Art Project December, 2016

New American Painting Sister Publication, Studio Visit Magazine Selected. Boston, USA, 2017 2018 and 2019

Frederick Holmes and Company, Gallery of Modern & Contemporary Art, Exhibition, Pioneer Square Seattle

Invited to International Group Exhibition Sep-Nov. Urban Art Retreat Center, Juror: Dianna C. Long, Chicago, IL

City of Kent Two persons Show - Kent Art Commission, Centennial Center Gallery, Autumn 2016, Kent, WA
Exhibit: Sept.12 - Oct.31, 2016

Art Port Townsend 18th Annual Juried Art Show "Expressions Northwest 2016" Port Townsend WA, Aug 2016
Juror: Patricia Watokinson: Seattle based museum consultant, Executive Director Pilchuck Glass School

At The Port, Anacortes Arts Festival Juried Art Exhibition, Juror: Barbara Shaiman, Anacortes, WA 2016


Art Guide Pacific Northwest January Issue, 2017






Become a member of International Society of Experimental Artists




King Station Gallery Exhibition Summer 2017





Women's Invitational Exhibition 2017, March 1-26th - Dallas, Texas

The Women's Invitational Exhibition will focus on the work of first generation minority women artists. Women artists who are able to create art work which not only reflects the strong bond to their own heritage, but the experience of living in the USA, their new permanent home, and how it has influenced the work they are presenting now.

The work is innovative, daring, inspiring and present unique narratives, techniques, social issues and viewpoints that contribute to understanding of diverse cultures. Wide variety of themes will be presented in this contemporary art exhibition.

Venue: Eisemann Center of Performing and Visual Arts, Richardson, TX 75082
www.eisemanncenter.com






Artists Forum with Dr. Jacqueline Chao, Curator of Asian Art at the Crow Collection of Asian Art.
Venue: Crow Collection of Asian Art Dallas, Texas
http://crowcollection.org/


Supported by IARS, and Crow Collection of Asian Art Museum, Dallas, Texas








NWC American Biennale 2017! Selected by the Juror; Joe Goode. Norman, OK April- June 2017

Very honored and thankful to be part of the American Biennale 2017!







For women's month 2017, Texas Womes's Exhibition is wrote-up by Sarbani Ghosh, ArtNet Nws worldwide site!




ART Habens Contermporary Art Review, London UK - Summer Special edition 2017

25 -30 page long interviedw with image featured on European based International Art review - Contemporary Art magazine 2017!





Coos Art Museum Expression West 2017 Juried Show, Oregon

EXPRESSIONS WEST 2017


This juried exhibition presents sixty-five recent paintings by sixty-four artists residing in Alaska, California, Colorado, Idaho, New Mexico, Oregon, and Washington.


In the Mabel Hansen Gallery: April 14 – July 1





Pratt Fine Art Center Annual Auction 2017 - Live Auction- Dress code with Red. The auction includes artworks from our studio.






New American Painting Sister Publication, Studio Visit Magagazine Vol. 34 Selected. Boston, USA, Summer version 2016







ArtVoices Magazine Art Miami Issue 2016 Winter Arrived, including my interview page with Gary Faigin, Gage Academy.







Kirkland ArtCenter Group Exhibition December 2015 - January, 2016

Macy's Seattle Art Gallery (Two Persons Show), 3rd x Pike, Seattle, WA, 2016

Live35 - CoCA Seattle Members Juried Show, PS35, Pioneer Square, Seattle 2016

2016 KAC Artists Juried Exhibition, Juried by Frederick Holmes, Kirkland Art Center, WA




Frederick R. Holmes, owner of Frederick Holmes and Company Gallery of Modern & Contemporary Art,
served as our judge this year: "As a gallery owner and 34-year professional in the arts, I've consistently
relied on a very simple formula when selecting work for my gallery. It's the same criteria I've used for
this exhibition: 'Skill and imagination in equal measure.'"

City of Kent 2016 Juried Summer Art Exhibition, Kent, WA, June 8 - Aug.30, 2016

UW Medicine South Lake Union Group Exhibition Feb- May 2016, Seattle WA

PRZM/ Juxtapoz Magazine Featured - International Project 2015-2016



Snapshot from Seattle Art Fair 2016 Photo Credit: Robert Wade, Seattle WA




Enjoyed talking with Takashi Murakami at the Seattle Art Fair 2016




Lemonade Stand Gallery, The Small Works Juried Exhibition, Key West, FL - Ongoing til May 18th, 2016





Pratt Fine Art Center 34th Annual Auction @ Bell Harbor International Center, Seattle WA






NWDC- Northwest Designer Craftsmen member 2016 NW USA, Seattle WA







Artist Trust Benefit Art Juried Auction 2016, Fisher Paviliion- Seattle Center, WA







Solo Installation, Seattle Center Public Art Project at Poet Garden, May- July 2016





Shunpike Storefronts Artist Roster/ Installation 2016, March- July, South Lake Union Seattle





ArtVoices Magazine Front Cover #43 Issue 2015-2016 Art Basel Miami

120 min. interview by Gary Faigin, Gage Academy Founder/artist. Chief Editor: Terrence Sanders, LA

My artwork is one front cover images for ArtVoices Winter Publication- Art Basel Miami issue # 43
Thanks very much chief-editor, Terrence and his critics team!

Artvoices Magazine





City of Seattle Office, Arts & Cultural Affairs: Art Interruptions 2015 website front page/ exhibition memorial selection.





New American Painting's Studio Visit Magazine Vol.28( Latest edition, 2015 ). It's my 4th times of Selection!
Editor and Publisher Steven T. Zevitas, Boston MA

Juror: Michael Lash, Independent Curator & Former Director of Public Arts for the City of Chicago










Studio Visit Magazine, Boston MA, It's my 3rd times of Selection New American Painting's Juried Art.
Pages view from Studio Visit Vol.28 Magazine. Printed January 2015
Juror, Carl Belz Director Emeritus, Rose Art Museum



Merit Award - Naoko Morisawa

Americas 2015: All Media Juried Show 2015 - USA and Canada Juried Show, MInot, ND
Northwest Art Center - Hartnett Hall Gallery Minot State University, Minot, Noth Dakota
August 25 though October 2, 2015


Juror: Richard Notkin: National Endowment Art/ Guggenheim/ Tiffany Foundation Fellow, Vaughn, WA
One of my artwork submitted has been honored with a Merit Award. This year, a total of 179 works for consideration.
My work was among 42 selected for the exhibition by juror Richard Notkin.

About the juror: Richard Notkin is a full time studio artist in Vaughn, WA . His teapots and ceramic sculptures have been exhibited internationally and are in numerous public and private collections, including the Metropolitan Museum of Art in New York, the Smithsonian Institution in Washington, DC, the Los Angeles County Museum of Art, the Victoria and Albert Museum in London, and the Shigaraki Ceramic Cultural Park, Japan.
Among his awards are three fellowships from the National Endowment for the Arts, as well as fellowships from the John Simon Guggenheim Memorial Foundation and the Louis Comfort Tiffany Foundation.
In 2008, Notkin was elected a Fellow of the American Craft Council, and was awarded a USA Hoi Fellowship by the United States Artists Foundation. In 2014 he received the National Council on Education for the Ceramic Arts Honorary Member Award for lifetime achievement.




16th Annual Will's Creek Exhibition-One Cubed






Will's Creek Exhibition 2015, Allegany Arts Council, 9 North Centre Street, Cumberland, MD

This is the 16th year Exhibition, the WILL'S CREEK EXHIBITION is a national, juried exhibition of contemporary art work submitted by established and emerging artists from across the country. This annual show is presented by the Allegany Arts Council (AAC), and held in the Saville Gallery in Downtown Cumberland's Arts & Entertainment District, in Western Maryland.

Jurors:

This year our esteemed jurors are Amanda Jiron Murphy, Director of the Hamiltonian Gallery in Washington, DC and Jessica Beck, Assistant Curator at the Warhol Museum in Pittsburgh. Both are leading experts in contemporary and emerging artists.

The Saville Gallery, Exhibit period: Sept.12 - Oct. 12 2015, My first exhibition in MD State!

2015 Will's Creek Exhibition Artists:
Mary Saran, NY; David Blow, TX; Peter Tilgner, NJ; Dan Kirchhefer, KS; Gail Postal, NY; Irvin Llewellyn, MD; Don James, MD; John Fansmith, PA; Laura Sharp Wilson, UT; Roi Tamkin, GA; Marlene Siff, CT; Bob Nugent, CA; Leslee Lukosh, OR; Nessi Alexander-Barnes, MD; Richard Niewerth, MD; Penny Knobel-Besa, MD; George Knipe, WV; Stephen March, PA; Jean Barnes Downs, MD; Travis Childers, VA; Dana Younger, TX; Randy Van Dyck, ID; Patricia Stockman, MD; Alice Valenti, MD; Brian Wilson, MD; Teresa Swanda, MA; Judy Row, TX; David Hammaker, PA; Steven Dobbin, MD; Charlene Nield, VA; Peggy Wyman, MO; Teresa Harris, MO; John Francis, ID; Liz Miller, MD; Frank Fotia, MD; Suzanne Firstenberg, MD; Stephan Sieg, MD; Naoko Morisawa, WA.








City of Seattle Office, Arts & Cultural Affairs e- News Letter, May 2015





Coos Art Museum (CAM)- "Expressions West 2015" - NW13 regional states competition Coos Bay OR

Juror: Brian Hoover, Professor Southern Utah University has selected 61 works including my artwork from 228 submission.




Exhibition: April 24- July 27, 2015

This exhibition is among the US13 States competition in those painters residing in Alaska, Arizona, California, Colorado, Hawaii, Idaho, Montana, Nevada, New Mexico, Oregon, Utah, Washington, and Wyoming.

Artists accepted into the Expressions West 2015 exhibition include:

Oregon artists – Doug Anderson, Sherrie Brooks, Susan Canavarro, David Castleberry, Patricia Cink, Barbara Counsil, Jeanne Cuddeford, Andy DeWeerdt, Claire Duncan, Carol Heidrick-Medvick, Richard Herr, Carol Jacquet, Sharon Jensen, Morgan Burton Johnson, Win Jolley, Carol Kumpula-Clark, Susan Lehman, David Carmack Lewis, Chas Martin, Patti McNutt, Georgiana Nehl, W.M. Ralston-Burger, William Selden, Bonni Silver, Pat Snyder, Sarita Southgate, Christine Zachary

California artists - Yi Shin Chiang, Rebecca Fogg, Dana Mano-Flank, James Vogel

Washington artists – Mimi Cernyar Fox, Martha Mason, Naoko Morisawa

Idaho artists - Scott Berger, Pam Demo, Tricia Florence
Colorado artists - David Burtner, Ronnie Cramer, Claire van der Plas
New Mexico artists - Nigel Conway, Christopher Owen Nelson
Montana artist – Nan Parsons
Hawaii artist - Monica Guillory







City of Kent Summer Art Juried Exhibition 2015
Curated by Randi Ganulin, Eduardo Calderón, Kent, WA

Awarded One-Two Person Exhibition at Kent City Hall 2016

Thanks City of Kent Art Committee, and this year's jurors Randi Ganulin, Eduardo Calderón, and Ronda Billerbeck for selecting my artworks for Kent Summer Art Exhibition 2015!! I am one of 21 selected artists this year. Glad to be part of the show; there are special arrangement that several purchase awards from participating artists, Solo Show Award, or 2 person Show Award will be chosen from the exhibition!

Exhibition: June 3 - August 30, 2015

Place: Centennial Center Gallery, 400 West Gowe St, Kent WA





Art Interruptions Public 2015 - Seattle City Temporary Art Project 2015 - Selected one of the Seven Artists.
Curated by panel consist of City of Seattle, Seattle Department of Transportation(SDOT) and Central District

These public art project will be exhibited between early September to January 2016.






Central Area Seattle Art Interruptions, Group Presentation
September 18, 2015

Third Friday Sit and Sips are held at the home of Mr. and Mrs. Washington:
1816 26th Avenue, Seattle 98122 from 6:00 - 8:00 PM

Seven artists have been selected to create temporary art installations along the Central District Greenway for Art Interruptions 2015. The artworks will inhabit city sidewalks and offer pedestrians a brief interruption in their day. Each artists installation will be on display from September to early January 2016.

Artists will share sketches and photos of their installations and answer your questions about their project inspiration and the process leading to being selected.

Administered in partnership with Seattle Department of Transportation (SDOT) Art Interruptions is funded by SDOT 1% for Art funds and administered by the Office of Arts & Culture.
For information and to RSVP for all events, contact Esther Ervin, Arts Program Director.






A Taste of Art - All Mediums National Juried Competition Exhibition

The exhibition, A TASTE OF ART, an exhibit of art-related-to-food with photography, paintings, sculpture,
drawings and more will fill both the Polly Addison Exhibition Space and McMahon Gallery.
Nationwide competition from 17 States, 107 Artists have been selected for the show.

McMahon Gallery - The Dairly Center of the Arts, Boulder, 2590 Walnut Street, Boulder CO 80302

Art Exhibition Reception: June 20th

June 18- July 12, 2015



A Colorado State artist, Ana Maria Botero paints at Taste of Art Exhibition Opening day - 18th June 2015.
An old woman enjoyed watching at my artworks.



Blue Moon Brewery Art Exhibition and Contest, Seattle Capitol Hill Artwalk
Summer Seattle Artwalk Event sponsored by Blue Moon Brewery and City Arts
Cafe Pettirosso 11th x E. Pike, Seattle, Capitol Hill Artwalk, July 9th - August 5th 2015





Ethnic Heritage Art Gallery, Office of Arts & Culture of Seattle City, Curated by Deborah Paine, Seattle
April 30- July 14, 2015 for Asian Pacific Celebration Month Exhibition 2015 at City of Seattle gallery
My 12-15 artworks will be shown at the gallery.





Chase Gallery- All Media Biennale Juried Show 2015, Spoken WA. Juror: Ryan Hardesty, Washington State University
City of Spokan, Eastern Washington

Exhibition: July 1st - Sept 29th 2015
The juror, Mr. Hardesty, has made difficult decision to choose 40 works including my artwork approximately over 250 submissions for the gallery space in Eastern Washington.

Mr. Hardesty said about the exhibition, "I was honored to make selections for this year's All Media Juried Exhibition. Assisting an organization I have much respect for made my work that much more enjoyable. While reviewing the submissions I had the good fortune to reconnect with familiar talents, while being introduced to those new to me. A juried exhibition may fail to convey the full cultural temperature of a place and time, yet it offers a partial glimpse of many creative makers – of whom our region is richly populated."







Very honored co-exhibiting my works together with Jacob Lawrence's Artwork series chosen by
Seattle City and exhibiting at City owned Public Galleries at Seattle Municipal Tower Building.





Puffin Foundation Artist Grant 2015 awarded for my New Wave/ Woven Woods Project.
It's my 2nd times of receiving grant from Puffin foundation, Teaneck, New Jersey, USA
Fundig has been made possible by Puffin Foundation Organization.








City of Shoreline, City Hall Exhibition Spring Collective Show,
Invited by David Francis, City of Shoreline, Four artists group exhibition
Shoreline City Hall 4 Foor, May 4th- August 14th, 2015 Extended





Seattle City's Office of Arts & Culture selected 18 Artist for their Rosters Artist 2014-2015 including my artwork.
There were processing time about 3-4 months to be reviewed/ selected by the Seattle City committe.






Pratt Fine Art Center - Pratt Studio 54: 33rd Pratt Fine Art Center Auction 2015 - My work is in LIVE Auction!
Location: Bell Harbor Conference Center - Pier 66, Seattle on Saturday, April 25, 2015
Very Best of Art Auction in Washington State




Pratt Fine Arts Center's premiere fundraising event, PRATT STUDIO 54:
Jurors: Greg Robinson, Bainbridge Island Museum, Rosanna Sharpe, NW African American Museum
Alison Milliman, MadArt

Pratt Fine Arts Center's 33rd Annual Fine Art Auction, takes place on Saturday, April 25, 2015
and features bidding on over 200 works of art and creative experiences, as well as groovy tunes
and disco moves worthy of your foxiest jumpsuit!








Romart Biennale International 2015, Rome Italy AL VIA LE CANDIDATURE PER ROMART 2015!

Biennale Internazionale di Arte e Cultura, Fiera di Roma, Exhibition: May 15 to May 18, 2015
International Jury Committee: Fabio Donato, Francesco Gallo Mazzeo, Antonio Lagioia, Francesco Miceli
Artiamo Eventi, via N. Cacudi, 50 - 70132 Bari



Harborview Medical Center/ UW Medicine Art Exhibition "Woven Woods" Invited by Peggy Weiss, Seattle

Exhibition date: Autumn,2015 TBC




Florence Biennale 2015, International Exhibition of Contemporary Art, X Edition, Florence, Italy
International Jury Committee: Rolando Bellini, Pasquale Celona, Gregorio Luke, Francesco Buranelli, Maty Roca, Gerfried Stocker, Elza Ajzenberg, Dominique E.Baechler, R. B. Bhaskaran









Selected into the 3rd Annual Juried International Contemporary Art Exhibition in Dallas, Texas 2014.
Juried by the distinguished critic, Dr Iftikhar Dadi, the Chair of the Department of Art Cornell University,
Department of History of Art and Visual Art, Ithaca. New York USA
Here is a link that this exhibition's juror, Dr. Dadi participatied in Guggenheim Abu Dhabi- Talking about Art in 2012.




Exhibit location: LuminArté Fine Art Gallery in Dallas - Design District. Dallas A-List Art Gallery in DADA, Voted Best Gallery in Dallas in 2014 Exhibition: October- November 2014, Near Dallas World Trade Center. Looking forward to being part of this exciting exhibition in Dallas, Texas. This prestigious international exhibition includes artwork in a variety of styles and media. In this installment, 46 artists are participating from 17 countries including the USA, the United Kingdom, Iran, Bulgaria, Jordan, Saudi Arabia, Sweden, Japan, Egypt, Pakistan, Canada, Singapore, Lebanon, Switzerland, Qatar, Mexico, and Cuba. Exhibition topic: Middle East, Islamic Culture, Design, Literature and Archtecture etc.

LuminArté Fine Art Gallery is located in the Dallas Design District, and showcases contemporary award-winning artists, as well as bright emerging talent. Representing over fifty artists from more than two dozen countries, LuminArté continues to embrace the local art community by showcasing regional artists, hosting an artist in residence program, and by providing workshops and continuing education opportunities.LuminArte Gallery has an innate interest in developing a cross cultural, creative dialog by exhibiting and interacting with international artists both at home and abroad, and by highlighting complimentary approaches to subject matter, theme, and media that are expressed on the world stage. LuminArte seeks to promote travel exchanges and opportunities for resident artists through Art Fairs and international expositions, as well as through Sister Gallery programs in the United States and internationally.




Waiting for my speech turn at Texas International Exhition, Dallas TX 2014





Studio Visit - Image of Vol.26 USA national Juried Art Magazine








SOIL Art Auction 2015 @ Greg Kucela Gallery Seattle WA. March 29, 2015
According to the auctionee Laura, it is much casual style of Art Auction and fun!






The WING- Wing Luke Museum. Asian Pacific American Experience. Seattle WA
Annual Diners and Auction @ Westin Seattle Hotel April 2015






Participated Events in 2014


White River Valley Museum - Small Works Big Presents: The Gift of Art Exhibition 2014, 2nd Place Award !

This exhibition is sponsored by 4Culture, the City of Auburn Arts Commission, and the White River Valley Museum

SMALL WORK – BIG TALENT "Great things are done by a series of small things brought together." - Vincent Van Gogh
The juried show and sale opens Nov. 18 and continues through Dec. 14, just in time for purchasers to bring items home for the holidays. The show has grown to represent high quality works of fine art and crafts from throughout the Northwest.

Jurors selected artworks from a field of 400 or so pieces for the exhibit.The jurors are: Margaret Bullock, curator of collections and special exhibitions at the Tacoma Art Museum; Aaron Hartzell, instructor of photography at Green River Community College; and Colleen Maloney, member of Auburn Arts Commission. A wide variety of media are represented, including: mosaic, painting, encaustic, printmaking, jewelry, sculpture, ceramics and textile arts. All told, 122 artists from Washington, Idaho and Oregon entered, with 18 percent of their submissions making it into the show. Sizable cash awards will be announced at the show opening, and during the first two weeks visitors are encouraged to cast their vote for the People's Choice Award. The show opens on November 19 til Dec.14 2014.





White River Valley Museum, 918 H Street SE, Auburn, WA 98002-6112
Regular musuem admission is $5 adults, $2 seniors and children, children 2 yrs old or younger are always free.








Featured image on Seattle Times Newspaper The Arts Section, Holiday Arts -Thanks Giving Sunday Edition Nov.23 2014
By Melissa Davis, Fall Arts Guide Editor






Collective Vision Gallery 2015 WA State Wide Juried Show: Jan.28-Feb 28 2015

Greg Robinson is the executive director and curator of Washington State's newest art museum - Bainbridge Island Museum of Art (BIMA), which opened June 2013. Previously he was executive director of the Museum of Northwest Art in La Conner WA, director of William Traver Gallery in Tacoma; and executive director of Pratt Fine Arts Center in Seattle. Greg has participated in numerous jury processes for exhibitions and awards, and has served on the Betty Bowen Award Committee of Seattle Art Museum for 13 years. He is originally from Seattle and holds a master's degree in Public Administration from New York University.



Artist Trust Benefit Art Juried Auction 2015 @ Fisher Pavilion at Seattle Center. March 7, 2015
The lead auctioneer is Laura Michalek, participating ticket is available from $200(seat) - $3,500(table).


Snapshot from the Artist Trust event March 7th 2015









FinalistsArtists - Kalos Foundation Visual Art Prize - US Nationwide Competition- selected among 18 finalists, Publication Winter 2014/2015, Ruminate's Magazine Publication Vol. 33 - Juror: Mary McCleary









Dublin Biennial 2014- International Exhibition of Contemporary Art - One of 55 International Artist, Dublin June 2014




Message from Dublin Biennial 2014 Committee:
The Dublin Biennial is a select show and participating artists are 'curated' by the Biennial Committee and invited to participate. We strive to maintain the highest standards in Art and maintain that through the curatorial process. The Dublin Biennial is a not for profit Exhibition and all fees received are used entirely to fund the production of the show: Press and media relations, advertising, printing, catalogue, all events and receptions organized for the Show and the Conference. We are most excited about the upcoming Biennial, which aims to highlight and promote cultural diversity and the universal dialogue expressed by International Artists. This year's Biennial will feature the works of distinguished artists from The 2012 Venice Biennale and the 2012 Florence Biennale.One of our esteemed guest Artists this year is Bolivian Artist Sonia Falcone, whose work was one of the highlights of the 2013 Venice Biennale.Confluent with the 2014 Dublin Biennial, a series of creative and scholarly interventions Biennial Coversations: Food for Thought and The Art of Sustainability', will explore the ecology of sustainability and focus on the intersections between environmentalism and contemporary art practice. The Dublin Biennial/Conference will open on June 12 and run through June 23rd 2014.




Photoshot from Dublin Biennial international 2012, Artist Yoko Ono participated in there!





Official Launch Exhibition Dublin Biennial 2014 with Oisin Quinn, The Lord Mayor of Dublin, Ireland




Dublin Biennial Opening day photoshot with Mannix Flynn, New Indipendant Councillor Dublin, Ireland


2014 Biennial Partcipating Artists:

ANAN Susanne, ARKUN Aydin, BARR Tommy, BELL Kevin, LACKBURNE Katherine, CHARIF Khalili, COYNE ROD, DUGGAN Andrew, FALCONE Sonia, FUTSCHER Vasco, GAVAZZENI RICORDI Carlo, GILLESPIE Rachel, GUGGI, HARKINS Matthews John, HAY Graham, HODSON Canbra, HUNTER Sandra, JACOBS Blinn, JAIN ANUPAMA, JOYNT Rachel, KEEGAN Ian, LIU Zejing, LOFTUS Belinda, LYTTLE Martyn, McLOUGHLIN Catriona, MEGAL Rafael, MERDAN Matthias, MITREA Ilie, MORISAWA Naoko, NASSI Krista,NEIMAN James, O CONNOR Meadhbh,O DOWD Gwen, OBERMEYER STRAUSS Susan, OITICICA Christina,ORR David, POLIT Alegrai, PORISSE Julien, POUPEL Clara, PHAME Holly, ROLFE Nigel, ROTH Thomas Aaron, SCHASE Karla, STEELE Helen, SUI-KWONG LEE Gordon, TURK Gavin, VAN DER MEULEN Ellen, WALKER Rhynes, WALLACE Brent,WALTON Conor, WAROUR Nasr, WOLFRAM Deva, ZHI Xinxin


Showing at Seattle Times Arts page June 2014




Seattle Artist Naoko Morisawa is one of 55 artists selected to exhibit work in the second Dublin Biennial, open June 13-22. Morisawa creates intricate mosaics from thousands of tiny pieces of oil-dyed wood chips. "When seen from a distance, my artwork looks like a painting. The details of the work and mosaic slowly emerge when the viewer comes closer," she says in her artist statement. She's the recipient of a grant from the Puffin Foundation and has shown work at "Ex Libris: 100 Artists, 100 Books" event in Pioneer Square, the Kate Alkarni Gallery and the Alexis Hotel, as well as in Japan.


Kate Alkarni Gallery 1st Anniversary Group Show was a Blast! @Seattle Design Center from July 17 - September 17 2014


Northwind Art Center - Aug 1- Aug 31 2014

Most Competitive Annual Juried show in North West USA area: juried exhibit by artists from Six states from USA and Canada- Washington, Oregon, Montana, Idaho, British Columbia, and Alaska @ Port Townsend WA 2014.

Juror: Greg Robinson is the executive director and curator of Bainbridge Island Museum of Art, which opened June 2013. Previously he was executive director of the Museum of Northwest Art in La Conner, director of William Traver Gallery in Tacoma, and executive director of Pratt Fine Arts Center in Seattle.

Greg has participated in numerous jury processes for exhibitions and awards, and has served on the Betty Bowen Award Committee of Seattle Art Museum for 13 years. He is originally from Seattle and holds a master's degree in Public Administration from New York University.





Greg Robinson chose my work for Special Award and Cash Award from Northwest Expressions 2014 Juried Show!




The New RedCurrent - Seattle Art Project by Sharon Arnold

Red Current's purpose was to demonstrate the wealth of contemporary artists in Seattle, inclusive of all styles, genres, and mediums. The artists represented shared only one very specific characteristic: they were women. According to Shannon that I talked about it, this is currently online project at the time of 2014 Spring, though coming year in 2015 this might be landing into phsycal showcase space in Seattle, WA.

http://www.redcurrentseattle.com/the-new-current.html


Americas 2014: All Media National - USA and Canada Juried Show
Northwest Art Center Hartnett Hall Gallery Minot State University, Minot, Noth Dakota
August 18 though September 26, 2014
Juror: Kimble Bromley, Pelican Rapids, MN


Pratt Fine Arts Center, Pratt 2014 Holiday Art Sale November.20-30 2014
5 piece or more of my artworks (small-medium) will be exhibited at Pratt Fine Arts Center, Seattle.




Boundaries Group Exhibition: August 14th - September 8th, 2014 @TwiLight Gallery- West Seattle WA USA
Boundaries are guidelines, rules or limits created to identify what are reasonable, safe, or permissible ways for people
to behave around each other. Sometimes we create boundaries, sometimes boundaries are created for us.
The show will explore how these boundaries are upheld, crossed, or broken.
Featuring work by Laura Castellanos, Mary Coss, Levi Hastings, Tim Manthey, Naoko Morisawa, Hanna Myers, Lynn Schirmer,
Siolo Thompson, and Kate Vrijmoet.






Kate Alkarni Gallery Group Show - Art @ Seattle Design Center November- March 2014

About Seattle Design Center: SDC opened it's doors in 1973 to serve the regions's growing interest and appreciation for quality design and home furnishings. SDC is the only design center in the Pacific Northwest that serves the interior design community and their clients. Nationally recognized as the premier marketplace for fine home furnishings and design services, SDC encompasses 390,000 square feet of browsing bliss and open to the public.

About Kate Alkarni : here





All Woman: Kate Alkarni Gallry Group Show @Seattle Design Center - Starting on April 17 2014






The Prat Pack - Prat Fine Art Auction 2014 Seattle WA - Live Auction
Location:Bell Harbor International Conference Center on Seattle's Pier 66






Era Living The Lakeshore Exhibition "A Cut Above" Group Exhibition May-Sept 2014, South Seattle, WA







Gallery 263. National Juried Exhibition Theme: Wood Juror: Katherine French, Danforth Museum Cambridge, MA 2014
December 12-January 4, 2014 Juror chose 45 Artists for this show.

About juror: Katherine French is currently the Executive Director of the Danforth Museum of Art, in Framingham, MA where she has curated numerous exhibitions focused on historical and contemporary expressionism. In 2007 she received an award for curatorial excellence from the New England chapter of the International Association of Art Critics, and was named Best Curator of Locally Made Art at the 2010 Boston Art Awards. She was also recognized as a 2010 Distinguished Alumna by Boston University, and named one of Ten to Watch in 2011 by the Worcester Business Journal. Under her direction, the Danforth Museum of Art has been named an Outstanding Cultural Organization by the Massachusetts Arts Education Collaborative.




Giles Gallery, Chautauqua Kentucky National Juried Exhibition "Beauty Matters" 2014 Richmond. KY Jan-Feb 2014
Juror: Andréa Keys Connell. Virginia Commonwealth University, VA
My work is included in the show, from 294 submitted works for this exhibition juried by Andrea Keys-Connell and Dr. Minh Nguyen. The 2013-14 Chautauqua series at Eastern Kentucky University will explore the theme "Beauty Matters" through 15 lectures by many internationally prominent authors, artists and experts, as well as a nationwide juried art exhibition.Chautauqua Coordinator Dr. Minh Nguyen said the year-long series "aims to explore the many dimensions of the theme (beauty in nature, art, life, etc.) and encourage critical reflections on it."






AXIS Pioneer Square Gallery Seattle Downtown WA
Ex Libris 100 artists 100 books Group Show featuring 100 works inspired by literature. By Wolfram Productions, City of Seattle and AWP

About the Show: Ex Libris: 100 Artists, 100 Books is an exciting exhibition that aims to bring together the worlds of visual art and literature. This exhibition will take place while Seattle is hosting the Association of Writers and Publishers Conference (AWP), the oldest and most well attended literary conference in the country. The invited artists will present works that draw inspiration from books that are important or special to them. All genres will be represented, from sci-fi to non-fiction, poetry to romance. These works of art will be on display during the AWP conference at various locations and readers events.

Please join us for the grand artist reception at AXIS Gallery in Pioneer Square on March 6th, from 6PM to 9PM to see the entire collection, AXIS 308 1st Ave S. Seattle, 98104







Now available from Amazon Fine Art Gallery together with Kate Alkarni Gallery 2014 ! New style to buy Art.






Incentive Award - Himeji City Art Museum 68th National Juried Exhibition 2014 Hyogo Japan Feb 2014
Juror: Takushi Hamada,Dupty Director The Museum of Modern Art Wakayama, Japan. There were 546 artworks entry reported.  
The Museum is located next to the Himeji Castle, one of the World's Cultural Heritage, Japan.





My New Abstract Wave Series got into London International Creative Award Competition 2013- Winners List in Painting






Waterworld Juried Exhibition Seattle WA Feb 2014






Artist Trust Benefit Art Juried Auction @ Fisher Pavilion. Seattle Center Seattle, WA Feb 2014




A couples of photoshots from the event: With Established WA artist: Chris Crites and Lead Auctioneer: Laura Michalek.






Artist Trust Benefit Art Auction Catalog/ Poster 2014 - Featured artists one of 12 Studio-Visit Artists Shooting
Desined by Minh Nguyen. Shot by Young Lee. Artists: Jovino Santos Neto, John Grade, Diem Chau, Fay Jones, Naoko Morisawa
Bharti Kirchner, Julia Lowther, Eduardo Calderón, Laura Thorne, Chris Crites, Nola Avienne, Chuck Lopez.


Figure 50 Project - Juror: Cara Ober

Cara Ober was awarded an Individual Artist Grant for Painting by the Maryland State Arts Council and a Warhol Grant for Emerging Curators in 2006. From 2010-2012, she was the Online Arts and Culture editor at The Urbanite Magazine and wrote the "Eye to Eye" Arts Column in each monthly issue. She has published art reviews for Art Papers, ARTnews, The Journal of Surface Design, The Baltimore Sun, Baltimore Style Magazine, Baltimore City Paper, Art US Magazine, and numerous curatorial and catalogue essays. Ober has received Baltimore City presenting grants in '08 and '09 as the founder and editor-in-chief of Bmoreart, an online arts journal featuring emerging artists in Baltimore and beyond.

Figure 50 Project is a recently launched online exhibition providing access to outstanding visual artists across the country in a simple, dynamic format. One artist is selected from every state in the US to be displayed in our interactive map on a rotating basis.

With the myriad of online art resources that are either bogged down with endless mediocre art or biased toward certain trends and select cities, the fresh simplicity and unparalleled excellence of our exhibition is quickly gaining acclaim from a wide spectrum of art enthusiasts. We are continually marketing the website and our selected artists in a variety of print and online venues, with additional plans for an annual publication available on Amazon.com, Barnes & Noble, and a host of other outlets.

In our view, the United States is still one of the leading nations in contemporary art practice and we intend to discover and showcase excellence from border to border. The highly competitive nature of our project ensures an excellent standard, while still allowing a diverse population to compete on a local level. The ongoing vision for this exhibition is to celebrate a variety of exceptional artists from diverse locations, not just the few cities typically associated with the contemporary art market.




Columbia Winery Spring Exhibition in Woodinville arranged by Bherd Studios -Urban Comtemporary Gallery
Group Exhibition together with Debbie Bianchi, Sandi Bransford, Michelle Anderst and John Osgood.
Enjoy great wine made in Washington together with selected fine artworks made in Seattle !




Alexis Hotel A Kimpton Hotel Art Exhibition, Seattle Downtown- 4.5 Star Hotel - Holiday and Winter Show by 4 Artists
Curator: Barbara Shaiman SAM Gallery director chose 4 artists Show -Naoko Morisawa, Tracy Boyd, Jo Moniz and Kim Van Someren.

Exhibition: Dec 2013 - April 2014

Alexis Hotel Showcases New Art Installation - Press Release Dec.5 2013
Seattle's "Work of Art" Features Four Local Artists in the Hotel's Signature Gallery Art Walk

This Hotel is located near the Seattle waterfront, Pike Place Market and Pioneer Square, our boutique Kimpton Hotel is
a dynamic work of art in downtown Seattle.





The WING- Wing Luke Museum Asian Pacific American Experience. Seattle WA
Annual Diners and Auction @ Sheraton Seattle Hotel March 2014 - Live Auction
Enjoyed the time with Major Sponsor- Bill and Melinda Gates Foundation Table



2013 Bold Expressions California International Juried Show October 2013







London International Creative Award Competition 2013 Winners List- Art Painting, London UK




Top Luxury Seattle Hair Salon

Gene Juarez Bellevue Salon Art show Curated by Bherd Studios -Urban Comtemporary Gallery
Presenting art for local community. Bellevue salon, Greater Seattle. WA 2014
My Collection Shoes will be arranged to exhibit.



3D Laboratory 2013 (Left)
Included into Art Buzz, The 2014 International Collection Publication Mixed Media
Coos Art Museum Expressions West 2013
Selected Top Seven Artists by Juror, Among 13 US States annual Art Competition ! Coos bay Oregon
Presentation - by Naoko Morisawa
Chase Gallery - All Media Juried Show 2013 Juror: Meg Schffiler, SFAC Director
Ms.Ruby Luke, Seattle in front of my artworks/ Studio Visit Magazine- Wing Luke Auction @Sheraton Seattle March 2013
ArtXchange Gallery Seattle Pioneer Square. May- July 2013
IDEA Odyssey Gallery Juried Exhibition: History X, Contemporary Y . Juror: Mark Takamichi Miller
Image by Joseph Park, Seattle WA (His several works by Pruzan Collection has been shown at Tacoma Art Museum. Don't Miss.)
The Juror Mark Takamichi Miller selected artists for IDEA ODYSSEY Exhibition this summer !
Excited to work with great talented artists: Daniel Carrillo, SuJ'n Chon, Carina del Rosario, Victor Fuentes
Naoko Morisawa, Joseph(Joe) Park, Karen Portzer, Roy A. Powell Jr., Christina Reed, Liz Ruest, Star Rush
Phil Stoiber and Robert Wade
Exhibition Time July 18 - November 10 2013 @ Ida Culver House Broardview. Greenwood WA
January- February

Two of my Magic Mushroom World artworks are selected by the juror.
Open Studio Visit Magazine Publication 2013Vol.19 - Editor and Publisher Steven T. Zevitas (Arrived)
Juror: Jonathan Green, Independent Curator, Former Director of the Hunterdon Art Museum, Clinton, NJ
Expected Publication: Jan. 30 2013
Studio Visit Image Vol. 19
"Studio Visit is a series of juried artist books produced by the publishers of New American Paintings.
Each high quality volume of Studio Visit features approximately 150 artists, who have been selected by professional curators.
Studio Visit will be received by more than 2,000 curators and gallerists throughout the country as well as a growing base of
collectors and enthusiasts throughout the USA."


Washington Statewide juried - CVG Show 2013 - Honorable Mention Award -

Juror: Alfredo Arreguin, MFA a world renowned Seattle painter
Collective Visions Gallery 331 Pacific Avenue Bremerton, WA
January-February 2013

The CVG Show 2013 - Reviewed by Bernard Jacobson, His Top Award Winning Artists.

His ways of judging the merit of a work of art:

"What was the artist aiming to create?",
"How well was the aim achieved?" and
"Would the world be a poorer place if this work did not exist?"
want to read more - here



Chautauqua National Juried Exhibition - Crossroads 2013
Giles Gallery. Richmond KY "Exhibition Theme Award" - Cash award
Jurors: Jack Girar, MFA. Fine Arts Division Chair at Transylvania University Lexington, KY
Dr. Minh Nguyen, Director of the Chautauqua Lecture Series
January-February 2013




Walk the Line juried exhibition. presenting art for local community. Ida Culver House Broadview, Greenwood Seattle. WA
Address:12505 Greenwood Ave. N Seattle
Exhibition: Mid. November 2012- March 2013 .
Enjoy my art with a cup of coffee !


Solo show @Walnut Street Cafe Edmond WA Jan- Feb 2013

410 Walnut St. Edmond Downtown, WA. USA 2013

Theme: Naoko's Mosaic Cafe


Cover Image of the 2013 Collection - featured in Two+ full pages

Featured Artist - ArtBuzz International Collection 2013 Publication Editor Alan Rowe (New)

"Dedicated to the Appreciation and Advancement of Contemporary Visual Art and its Creators"

1st prize Mixed Media- Wood Mosaics. Expected Publication: Early 2013
Will be available at Amazon.com and online book store etc


Artist Trust Benefit Art juried Auction 2013 - Best Art Auction ever

Auction Place: Fisher Pavilion at Seattle Center on Saturday, February 23, 2013


305 Harrison Street Seattle, WA 98109
Join the auction to support to Artist Trust and local Artists


Above : Image of Artist Trust Benefit Art Auction 2010



March- April

University House Wallingford "Head to Toe" Juried show

presenting art for local community, Seattle. WA
Address: 4400 Stone Way N 45th St. in Wallingford, Seattle
Exhibition: End. Feb 2012- June 2013 This place is near UW, University of Washington.


The WingLuke Museum Annual Art juried Auction Celebrate the year 2013
Ticketed event | At The Sheraton Hotel Saturday, March 23
For more information, contact (206) 623-5124
The Seattle Sheraton

Hotel
Gallery North 2013 Annual Painting Show. March 1-29. 2013
508 Main St. Edmonds Downtown, Edmond, 98020. WA
Inside Whatcom Museum Press - Back cover
Nature in the Balance Show. Spring Vol 10 No.2 2013 (ongoing)

Featured Artist - Unity Publications Cover page- Women's History Month 2013
By Philatás Marketing Communications
Unity is a cultural publication produced for Thompson Hospitality and Compass Group.
It adds value to a commodity service and differentiates the clients in the marketplace.

Unity is distributed six times per year at client sites such as Microsoft, Bank of America, Boeing, Steelcase, Michelin and
IBM, and universites and schools. Stories are positive and inspiring, and they focus on,,,the art and culture of a diverse
American population.
Philatás creates all the content for Unity and completes the project with graphic design and fulfillment services.
May- July
ArtXchange Gallery Seattle Group Exhibition. Pioneer Square Seattle May- July 2013
15+ Pieces of my artworks including latest works will be displayed. May is Asian Pacific American Celebration Month!
512 First Ave, South. Seattle, WA 98104
Reception at Gallery and First Thursday Seattle Artwalk May 2nd 2013
Coos Art Museum (CAM) Expressions West 2013 Annual Juried show Oregon Coast (New)


235 Anderson St Coors Bay OR

97420. Exhibit: May 31- July 27, 2013 Honorable Mention- Green Ribbon Award (Among Top 7 artists)
Juror: John Hewitt, selected 54 artists this year for the show. I am one of award winners, thanks.
Competition among 13 states:
Alaska, Arizona, California, Colorado, Hawaii, Idaho, Montana, Nevada, New Mexico, Oregon, Utah, Washington, and Wyoming
Northwind Art Center Annual Abstract exhibition 2013
Alchemy of the Abstract VI 2013 Juror: Young Cang, Director of IMA Gallery. SADA May- June (New)
Alchemy of the Abstract jured show

@ Northwind Art Center, Port Townsend. Washington USA
The juror for this show, Young Chang, is the Director of Gallery IMA, located in the Pioneer Square area of Seattle. As Director, she has overseen Gallery IMA's participation in numerous events including the Korea International Art Fair and Patrons of Northwest Civic, Cultural, and Charitable Organization gala. A member of the Seattle Art Dealers Association, Chang has a vested interest in promoting contemporary, international art. Accompanying her duties as Director, Chang continues to experiment with fiber as a medium.
IDEA Odyssey Collective Gallery - History X, Contemporary Y Exhibition

Juror: Mark Takamichi Miller.
Artist, Instructor and Alchemist, The Miller School of Art. Seattle. WA
Exhibition: June 20- July 31 at Tougo Coffee Seattle Downtown
Exhibiting Artists: SuJ'n Chon, Carina del Rosario, Victor Fuentes, Naoko Morisawa, Joe Park,
Roy A. Powell Jr., Christina Reed, Liz Ruest, Star Rush, Phil Stoiber, Robert Wade
Whatcom Museum Art Exhibition 2013 @ Lightcatcher Building
Exhibition Theme: NATURE IN THE BALANCE - Interpreting Climate Change
Exhibition: July 6 – September 22, 2013
Reception: Friday, July 5, 2013; Whatcom Museum at the Lightcatcher
Address: 250 Flora Street. Bellingham WA 98225

All Media Juried Show 2013 Chase Gallery. City of Spokane. WA ( Eastern Washington Area)
July - Sep
Juror: Meg Schiffler, San Francisco Art Commission Director, SF-based curator, writer and educator



Biannual juried art show, featuring work selected 28 regional artists ( ID/OR/WA )


Exhibition: July 9 – September 27, 2013
Reception: Friday, August 2, 2013, 5 to 8 p.m
Address: 808 W. Spokane Falls Blvd. Spokane, WA 99201



CoCA Collision: Past, Present, & Future Members Show,
George Town Gallery, Seattle Design Center
Curated by Shawn Ferris, Joseph Roberts, and Chris Crites
A massive explosion of contemporary art featuring the work of over 150 artists.


Exhibition: July 18 - Sept. 14

Artists' Reception: Thursday, July 18, 5-9pm

Address: 5701 6th Avenue South, Seattle, WA 98108
Part of Third Thursday Open Galleries at Seattle Design Center








Juried exhibition in "TIME" at Ida Culver House Broadview Greenwood Seattle WA
Address: 12505 Greenwood Ave. N @ 125th St., Seattle, WA 98133


Aug-Dec
Presented on this edition.
Art Port Townsend 15th Annual Juried Art Show "Expressions Northwest"
Juror: David Lynx, Director of Larson Gallery
6 West Coast states annual art juried competition including BC, Canada
Exhibition: August 2- September 1 2013 @ Northwind Art Center Port Townsend WA
Peninsula Art League 2013 Open Juried Art Exhibition:
Aug 30 - Oct 5 2013 (New)
Juror: Joe Garcia. Gig Harbor, WA
Three Women - Issei Artists Show in Seattle September 26th - December 11th 2013
Exhibit together with great artists- Seattle based,

Hiroko Seki,

Teiko Shimazaki.
Juror: June Sekiguchi, Artist and Co-founder of Method Gallery Seattle
7 pieces of my artworks will be displayed. My Mosaic Cafe Series will be opened there.
Aljoya Thornton Place Seattle
About other two artists:
Fulbright Grant Recipient Artist, Teiko Shimazaki, whose artistic work began more than six decades
ago with industrial drawing in Japan, leads the exhibit by showcasing a number of mixed media pieces.
Seki specializes in Nihonga, a technique that involves mixing powdered mineral, oxide, and
glass-based pigments and applying them with heated nikawa -- glues made from this process.
Bold Expressions 2013 - North California Art International Open Juried Show Oct. 2013
Juror: Barry Sakata,California Barry selected 99 art works from 514 entries to be exhibited.
Exhibit at Tatsuriki Sake Bar @ Himeji Castle Station. Hyogo, Japan Oct- Dec 2013
Tatsuriki produces one of best amazing Japanese sake, if you do not know it you should try "Kome no sasayaki", which is very lovely.
When you visit western Japan, please visit Himeji Castel in Hyogo prefecture, just 1 hour from Kyoto.
Alchemist II
Kate Alkarni Gallery Group Exhibition in November @Seattle Design Center. Seattle WA November- March 2014
Center of Contemporary Art (CoCA) 21st Annual Marathon and Auction - Ballard Gallery, Seattle November
Participating Marathon Artists:
Casey Curran, David Francis,Jessica Dodge, Naoko Morisawa, Ronald Hall, Siolo Thompson,Lyle Carbajal
Aaron Filion, Anne Marie Grgich, Natalie Niblack, Paul Komada, Crystal Barbre, Chris Crites, Anna Macrae,
Jody Joldersma, Curtis Ashby, Kim Merritt, Mario Lemafa, Phil McGaughy,John Osgood
24hrs CoCA Art Marathon's photos are found at the CoCA site-

here.

Enjoy !
I have enjoyed working with talented artists,especially who worked near my work desk: Anaa Macrae and Paul Komada.
And thanks you all bidders/ buyers at the auction; all of my made 3 works has now new home!
Kate Alkarni made a bid during the silent auction.
W/ Paul Komada, One of CoCA 24hrs Marathon artists


Year Round Event


Northwind Arts Center Gallery (ongoing)
Port Townsend First Saturday ArtWalk and Showcase Gallery Exhibition

2409 Jefferson Street. Port Townsend, 98368, WA

My Exhibition Theme 2012 - 2013

April : My Collection Craft Shoes Series
May : Magic Mushroom + My Collection Witch
June : My Collection Series, Energy II and Tropical Flowers
July : My Collection Witch Series, Energy II, Anthurium etc
Aug : Wave Series, Infinite Possibilities and My Town - as far as I know
Sep : Her Selection, My Dahlia, and Herald etc
Oct. Nov. Dec - March 2013 Floating Cat and New Boot Series
April-November : My Collection Handmade Craft Shoes Series
December: New Abstract, and small -mid sized Craft Shoes (Including New Shoes)


Wood Mosaic Pendants now available at Northwind Art Center with an exclusive price, Port Townsend
Every design is unique, use it handle with care. 20-25 Bucks @ market



My Prints are now also available through Artspanshop Prints! Thanks.

http://www.artspan.com/shop-prints.php






Participated Exhibitions and Event
Top Luxury Seattle Hair Salon

Gene Juarez Bellevue Salon Art show Curated by Bherd Studios -Urban Comtemporary Gallery
presenting art for local community. Bellevue salon, Greater Seattle. WA 2013


Cover Image of Vol. V Edition
International Contemporary Artists Publication Vol. 5 (Arrived)
I.C.A. Publishing, NY USA and AthensEuropean Union
Curated by Eve Lemonidou, Olga Antoniadoum Alan Rothwell, Rebecca Smith and Alice Chapman
Publication: Dec 2012ï - Jan 2013
Will be available at Amazon.com, Barnes and Noble and Tower Records etc.
USD 120.00 plus Tax
Selected ArtKudos International online Juried exhibition 2012 This is my 4 times of Artkudos selection.
Juror: David Cohen, Editor and publisher of Artcritical, and gallery director at the New York Studio School, NY
Exhibition Open date: July 15, 2012 - July 15. 2013
Pinspire- Pin it! button added to my site in July, 2012
Leading Artist Gallery Botanica Online Exhibition


Port Townsend Northwind Art juried show "Small Expression 11" 2012
Juror: Jake Seniuk, Former director Port Angeles Fine Arts Center, The Olympic Peninsula's Art Museum

Exhibition: Nov 30. - Dec .31. 2012 My latest wokrs iPS Cell i, ii are exhibited there.



iPS Cell i

Photo by Charlie Peterson, Port Townsend






Miami Art Fair "PARALLAX AF" in December curated by Dr. Chris Barlow for PAF Miami/ NYC



Miami Art Fair 2012 Exhibit: December 7-9 2012


Soho Studios, 2136 NW 1st Ave. Wynwood Convention Center. Wynnwood Arts and Fashion Districts, Miami. FL
Supported by great sponsors. This show is during

Art Basel Miami

and the

Wynwood District Gallery Artwalk

!
Whatcom Museum The Art Auction online Gallery Open from Sept.1 2012 - 2013

Whatcom Museum Art Exhibition @ Old City Hall

Exhibition Date: 27.Sept - 5.Oct 2012
Artwalk: October 5. PM5-7
Selected Whatcom Museum The Art Auction 2012 (Juried)
Address: 121 Prospect St., Bellingham WA 98225

Bellevue Artwalk First Friday Exhibition Sept 7th @ Hyatt Bellevue Place Curated by Hallway Gallery, Bellevue WA

Sponsor: Kemper Development Company, Bellevue WA
Event at the coutryard of Hyatt Bellevue/ Bellevue Collecion ï¼ Hyatt Regency Bellevue on Seattle's Eastside
"PAINTING on the EDGE" 10th Annual international Juried Show. Vancouver, BC, Canada 2012
Jurors: Paul Wong, Jutta Kaiser, Noel Hodnett- The Cutting Edge Productions Society and Contemporary Curators/ Artists
FCA Federal Gallery, 1241 Cartwright Street, Granville Island. Vancouver, BC Canada
Art Port Townsend 14th Annual Juried Art Show "Expressions Northwest"

Juror: Rock Hushka, Curatorial Administration director, Curator of Contemporary and Northwest Art at Tacoma Art Museum
67 pieces selected from 413 works of art submitted from Washington, Alaska, Oregon,Utah, Nebraska and British Columbia.
Northwind Art Center, Port Townsend WA 2012
Artist Trust "Edge 2012 Seattle" Group Exhibition / Second Saturay Ballard Artwalk

Ballard Works Seattle 2856 NW Market Street, Seattle WA 98107
Edmonds Artwalk Exhibition July 19th Third Thursday @ Edmonds Design and Atelier
Continuously exhibiting by 2nd week of Aug 2012
Port Townsend First Saturday ArtWalk and my monthly exhibition
Northwind Art Center Showcase Gallery. Port Townsend WA
Exhibition date: August 4th til Aug.30.Exhibit Theme: Wave Series and Infinite Possibilities and more
Artist Trust / EDGE Grand Finale Artist Presentations / Seattle
From the Artist Trust website: Get a glimpse into what emerging and established artists are up to! Join us for presentations from the 16 artists from across Washington State who are participating in Artist Trust's intensive EDGE Professional Development Program.
Featured artists: Wyly Astley; Maura Donegan; Terra Holcomb; Katy Krantz; Emma Levitt ; Sabe Lewellyn; Kathy Liao; Terrell Lozada; Naoko Morisawa; Kevin Piepel; Roy Powell; Pamela Durga Robinson; Fox Anthony Spears; Phil Stoiber; Zorn Taylor; Elana Winsberg

Venue: GGLO Space at the Steps, Seattle, WA Aug. 3 2012
Featured interview with a local newpaper editor, Katya Yefimova from The Herald, Snohomish,Greater Seattle, WA
"Local artist gives Japanese technique a Contemporary Spin"
Paper published: Third Week of July
Selected Illustration Friday Blog on June 12 2012. Thanks!
Artist Trust Edge Professional Development juried Program Seattle for Visual Artists 2012, Seattle WA
Joined Artist Trust Member, Seattle WA 2012
Featured artist interview with a local newpaper editor published from The North American Post, Seattle WA
June 2012

Open Studio Visit Magazine Publication 2012 Spring issue Vol.18

Juror Trevor Richardson, Director of Herter Gallery, University of Massachusetts, Amherst
Expected on Mid. June 2012

Cover image: I am glad to be part of the Studio Visit Vol. 18.
International Contemporary Artists Publication Vol. 4 2012 
I.C.A. Publishing, NY USA and AthensEuropean Union
Curated by Alan Rothwell, Rebecca Smith and Art critic Alice Chapman

Now available at Amazon.com, Barnes and Noble and Borders and online etc.
Edmonds Art Festival 2012 Juried Art Gallery

Frances Anderson Cultural Center
700 Main Street Edmonds, WA
General Electric Headquarters Cultural Fine Art Gallery CT
General Electric (GE) Annual Asian Pacific American Heritage Month Art Exhibition
Theme "Decoding The Visual Core of Qi and Chakra Technologies"
General Electric Company Cultural Fine Art Gallery, Fairfield, CT, USA 2012
GE Cultural Fine Gallery, Fairfield CT and Online Gallery

Nordstrom: Asian Pacific American Heritage Month Celebration Exhibition selected Naoko Morisawa's work.
My work is chosen for USA Nationwide Artwork Image for Nordstrom and General Electric.




Northesst Asian Weekly newspaper picked up Naoko Morisawa for the Asian Heritage Celebration Month news.


SAM-Seattle Art Museum Gallery, Seattle WA
The Contemporary Arts Center (CAC), Las Vegas NV
Collective Visions Art Gallery, Bremerton WA
Northwind Art Center Gallery, Porttownsend WA
Nordstrom, Inc Corporate Gallery, Seattle WA
Nordstrom APAM Exhibition Event, USA

Museum & Art Center, Sequim WA
Lynnwood Convention Center, Lynnwood WA
Sequim Museum and Art Center, Sequim, Olympic Peninsula WA
Edmonds Community College, Lynnwood WA
Barbara's Frame design and Atrier, Edmonds WA

Edmonds Art Walk, Edmonds WA
Parklane Gallery, Kirkland WA

Gallery North, Edmonds WA
Frances Anderson Center, Edmonds WA
ACCI Gallery, Berkley CA
Hoffman Gallery, OCAC Portland OR
Soho Gallery, Pensacola FL
Fine Arts Gallery Florida State Univ. Museum,Tallahassee FL
BankArt studio NYK, Yokohama
Doll House Gallery, Yokohama, and Art Box Gallery, Tokyo