| 14 February, 2019 19:48
STEM+Art+Design
April 25 – June 8
Shack Art Center - Main Gallery
Northwest Designer Craftsmen at Shack Arts Center Gallery, TBC
Opening reception: April 25, 2019, 5-8pm
For this exhibition, STEM+Art+Design: Northwest Designer Craftsmen Create,  Art + Design are added to STEM to demonstrate how artists design and create works of art integrating STEM principles.  

For example, imagine a ceramic artist creating work on an electric wheel using precision measuring instruments to ensure the piece is perfectly proportioned; then firing in a highly technical computer driven kiln at temperatures specific to the clay body and glazes used to create the effects designed by the artist. All of these, and many more, technical aspects of the ceramic artist's work are richly entrenched in Science, Technology, Engineering and Mathematics.

Each NWDC member uses various integrations of STEM to create their work. Whether weaving, dyeing, metalsmithing, melting glass or creating mixed media works of art-all are highly invested in STEM principals.
STEM+Art+Design also supports the current emphasis in Washington state curriculum on STEM: the integration of Science, Technology, Engineering and Math through project-based educational experiences.
| 12 February, 2019 01:16
My artwork is selected by juror and museum docent tour item of the national biennale tour 2019, thank you. Take a docent-led tour and learn more about the artists and artwork chosen for Bellingham National 2019 Juried Art Exhibition & Awards. Our trained docents will provide insight into the theme of the exhibition—Water's Edge: Landscapes for Today—as well as the background behind some of guest juror Bruce Guenther's selections for the exhibition. Tours begin in the lobby of the Lightcatcher, last one hour, and are included with admission/free to members. An event every week that begins at 1:30pm on Sunday, Thursday and Saturday, repeating until May 19, 2019 Time: 1:30 pm - 2:30 pm Cost: Included with admission $10.00 / Museum Members free Venue: Whatcom Museum, Lightcatcher Building 250 Flora Street Bellingham, WA 98225 United States
| 01 February, 2019 17:26
Feb 1, 2019
Bellingham National 2019 Juried Art Exhibitions and Awards
at Whatcom Museum, Lightcatcher
Feb. 1 – May 19, 2019
Juror: Bruce Guenther, PDX Oregon Museum

Honored to be selected one of 57 artists from accross the country and being part of this great opportunity, this is a great nationwide Juried exhibition and showing my work at Whatcom Museum.
Thank you all for your great support and trust in my work.
| 31 January, 2019 22:00
Just added at Whatcom Museum, variety kind of small framable mosaic art card   limited edition available.
You can make your own small Do It Your Own art with small frame, its as well as used by note card to your special friend and loved one.   Also there are My Collection- Shoes and Petite Bag series and prints on board. 
| 31 January, 2019 13:20
| 26 January, 2019 14:08
Honored to be part of this exhibition collaborating with greater Seattle community
If you visit nearby Shoreline area, please stop by the exhibition, thank you. 
https://www.shorelineareanews.com/2019/01/artists-explore-pratt-archival-material.html
| 25 January, 2019 23:31
Upon request from the visitors, we advise that 2019 current ongoing/ upcoming exhibitions,  gallery/ store names.
Ongoing:
Green River College - Helen S.Smith Gallery- Auburn 
Shoreline City Hall - Legacy of Pratt Exhibition  
Edmonds College - Gallery Exhibition 
Whatcom Museum - Bellingham Store WA State
Fishcake Gallery- Honolulu Art District store HI State
Frederick Holmes- Seattle, Upon request basis for review limited curent inventory item at gallery
Upcoming:
Whatcom Museum - Bellingham National Biennale 2019
Lynnwood City Hall Exhibition

Schack Art Center Exhibition - Everett WA State
Museum Exhibition in St. Louise location area  - TBD
Frederick Holmes- Seattle  Summer- Autumn TBD 2019
Seattle City Hall Exhibition 
Edmodns City Public Art Project - TBC 
Currently under review:
Texas, Michigan, California, Missouri, Oregon, Louisiana, Washington, both Kansai and Tokyo - Japan etc , TBD in 2019
Approaching PDX Area, PADA Network Gallery in OR State  TBD
Thanks ang good day 
| 24 January, 2019 12:45
Thank you, London Team selecting into 50 interntional artists short-listed 2017-2018.
| 22 January, 2019 01:02
If you have note yet read the contents, especially museum curators, International Art Fair participating gallery owners and collectors, please take a look. you will love them. Thank you.
https://issuu.com/arthabens/docs/art_habens_art_review_-_issue_96
| 20 January, 2019 23:24
Updating new computer in this month with better processor, which is easier to arrange/ work on things.  will need some time to spend all data from the old one to the new one.
New computer asked for acitvating some pre-installed software/ applications or not,,
Said YES to Youtube, Adobe Acrobat, and Amazon. Said NO to Facebook.
The new computer is pretty good condition. Thanks.
| 15 January, 2019 23:31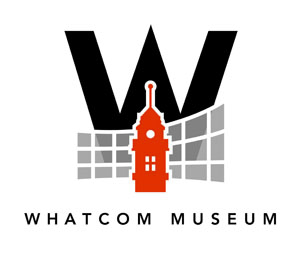 Bellingham National 2019 Juried Art Exhibition and Awards at Whatocom Museum
Selected/ Confirmed Nationwide Exhibition Date:  February 2 – May 19, 2019;  
Place: Lightcatcher building, Whatcom Museum WA
Juried by Bruce Guenther, Adjunct Curator of Special Exhibitions for the Oregon Jewish Museum and Center for Holocaust Education
The Whatcom Museum is hosting the third biennial Bellingham National 2019 Juried Art Exhibition and Awards. Juried by Bruce Guenther, Adjunct Curator of Special Exhibitions for the Oregon Jewish Museum and Center for Holocaust Education, the theme of the exhibition is landscape art. Guenther will select artwork submitted by artists from across the United States that represents an investigation of contemporary art practices, and addresses our understandings of the Earth, climate change, and the evolving relationships of humanity to nature. Works will range from traditional interpretations of the observed landscape to the metaphoric and spiritual manifestations of the landscape through image, language, and mapping of our response to nature and the world. The top three artists, chosen by the juror, will receive cash awards, and the exhibition includes a popular choice award.
Selected artworks span a broad range of media, from watercolor to oil painting, photography to collage and fiber art; and styles of working from hyperrealism to abstraction. The works selected by Guenther reflect the artists' myriad responses to both natural or man-made landscape forms. Artists featured in the exhibition come from across the country, including Arizona, Arkansas, California, Colorado, Florida, Hawaii, Illinois, Louisiana, Maine, Massachusetts, Michigan, New York, North Carolina, Ohio, Oregon, Pennsylvania, Rhode Island, Tennessee, Texas, Washington, and Wyoming.
A members' preview reception for Bellingham National 2019 Juried Art Exhibition and Awards will take place on Friday, February 1, 2019 from 5:00 – 7:00 PM at the Lightcatcher building. Three artists, chosen by Guenther, will receive cash awards. Visitors will have an opportunity to have their voices heard through a popular choice award, which will be announced the last week of the exhibition.
About the Juror: Art historian and independent curator Bruce Guenther is currently serving as Adjunct Curator of Special Exhibitions for the Oregon Jewish Museum and Center for Holocaust Education. A specialist in post-war American and European Art, Guenther was the Chief Curator and Curator of Modern and Contemporary Art, Portland Art Museum, Oregon, until his retirement in 2014. Previously he was the Chief Curator at the Orange County Museum of Art, Newport Beach, California, and the Museum of Contemporary Art, Chicago, Illinois, and head of the Modern Art Program at the Seattle Art Museum, Washington. He has curated major monographic and thematic exhibitions internationally, and authored numerous books and exhibition catalogues. 
Featured Artists
Gary Aagaard, AZ
Ellery Akers, CA
Florence Alfano McEwin, WY
Meg Aubrey, TX
Lawrence Baker, OH
Deborah Baron, WA
David Bartlett, MI
Joan Beard, NY
Kenneth James Beasley, TX
David Bellard, WA
Bremner Benedict, MA
Sharon Birzer, WA
Andrea Borsuk, CA
Patti Bowman, WA
Mariah Boyle, WA
Steven Bradbury, FL
Margaret Byrd, WA
Niri Cath, CO
Amber Crabbe, CA
Mark Danielson, WA
Sue Danielson, WA
Tallmadge Doyle, OR
Amy Ferron, WA
Ellen George, WA
Emily Gherard, WA
Kevin Goodrich, WA
Philip Govedare, WA
Cable Griffith, WA
Tom Gross Shader, WA
Gary Groves, WA
Holly Hagan, CO
Cheryl Hahn, WA
Patricia Halsell, WA
Matthew Harkleroad, WA
Hall Jameson, WA
Jacqueline Johnson, ME
Kat Kazlauskas, HI
Betsy Kellas, CA
Krista Kilvert, WA
Mirka Knaster, CA
Vanessa Mayoraz, TN
Larry Miller, IL
Naoko Morisawa, WA
Paul Murray, RI
Jenene Nagy, CA
Natalie Niblack, WA
Alexandra Opie, OR
Laura Viola Preciado, WA
Catherine Richardson, CA
Jason and Rebekah Sacran, AR
Erik Sandgren, OR
Naomi Shigeta, OR
Lynn Skordal, WA
Samuel Thuman, PA
Lorraine Turi, NC
Robert Vicknair, LA
Lauren Yandell, TX
Kathleen Youngquist, CA
| 27 December, 2018 21:22
Both nationwide exhibtion and nationwide publication in 2019 USA confirmed and International exhibition invitation to think about.
Currently suspend SNS.
Life is good.
| 17 December, 2018 01:05
Thank you The Santo Foundation for your including my mosaic artwork on your homepage image, as well as introducing my artwork inside the 10th anniversary video:10 YEAR IMPACT. Much appreicated.
https://www.santofoundation.org/
| 15 December, 2018 10:54
New exhibition 2019 at Helen Smith Gallery, which is under progress.
https://www.greenriver.edu/community/art-gallery/
If you travel greater Seattle area around January- February 2019, please stop by to this show.
The exhibiting works are available from our studio for public art related project/ exhibition, thank you. 
| 05 December, 2018 01:20
Nissan track came for picking up 10+ many artworks and installation.
Thank you, Tim and Minh for your kind arrangement for the upcoming Solo Show 2019.
Menu
Calendar Of Posts
Categories
---