| 17 October, 2017 22:43
Two of New Abstract artworks to be included in the Seattle Center Art Event Novemnber 2017!
That's it. It is a local exhibition. Please visit to Seattle Center in November to enjoy the event.
Seattle Center is very easily accsessible location from the Seattle downtown.
http://www.seattlecenter.com/
| 15 October, 2017 13:54
Good to know that my work is selected into the finalists selection more than 950 entry. The work will be printed into large panel in Japan. And the work will be exhibited at Hirosaki during Hirosaki Design Art Week from Oct. 20th-29th 2017. In case my work is further awarded, the work will be shown in Milano during the Milano Design Week Italy, 2018.
The jury members include Toyo Ito- architect, William Sawaya- architect + Paolo Moroni, entrepreneur, Italy, Jeff Shi, Dragonfly, product designer, China and Birgit Lohmann, editor-in-chief, designboom, Italy. Thank you for your selecting my work.
Oct. 5, 2017
Dear Naoko, Congratulations! Your submission has been selected for shortlist of the HIROSAKI DESIGN AWARDS 2017. You now have the chance to win prize money and to be exhibited with your design concept at the HIROSAKI DESIGN WEEK. Now is, that we require your high resolution files as soon as possible!....
Editor, e-commerce, correspondent japan, Milan, Beijing New York
| 12 August, 2017 17:11
Thank you for your kind message from my art collectors, much appreciated.
"When I first saw the work of Naoko Morisawa I was immediately taken by the voice and the message of each piece. To me enjoyment of art involves not only the eyes but also the emotions of the heart. They must be balanced with the viewer's intellect and spirit. Naoko's work is Visual Poetry. It is a statement about nature, both romantic and classic, showing the aura which surrounds it and emphasizes the formula principals of art- balance, rhythm, repetition, contrast, harmony, unity, variety, order, discipline, and freedom. Her work fills a room with a lovely melody and the song of life enjoyed."
"Concerning Naoko Morisawa's artowrk, we owned it because we kept on thinking about it, even after returning from Venice and viewing the Biennale. We both admired the craftsmanship involved in cutting the pieces of wood and creating the composition.  The composition itself had energy forcing us to step back and take notice."

By Art Collectors
| 08 August, 2017 14:00
Another inclusion in this contemporary art magazine this summer.
| 04 August, 2017 01:37
CoCA: New Mystics. Yenom Wen, Art Fair + Discount Tickets + Auction and more
http://blog.seattlepi.com/seattlearts/2017/08/03/17475/
AND SHE PERSISTED…"
One of the many great locations on the Art Bingo Map is City Of Seattle's OFFICE OF ARTS & CULTURE (OAC) on the 3rd floor of King Street Station with a show by Curator, Deborah Paine.
"And She Persisted" is drawn primarily from OAC's collection featuring 38 artists, many of them women of color, who continue to refine and interpret their identity through their artwork.
Artists in this exhibition include:
| | | | |
| --- | --- | --- | --- |
| Humaira Abid | Gayle Bard | Ross Palmer Beecher | Mary Lee Bendolph |
| Loretta Bennett | Wanda Benvenutti | Diem Chau | Carina del Rosario |
| Ameen Dhillon | Marita Dingus | Terry Furchgott | Sabina Haque |
| Lauren Iida | Naomi Ishisaka | Mary Josephson | Gwen Knight |
| Deborah Lawrence | Naoko Morisawa | Saya Moriyasu | Yuki Nakamura |
| Tajah Olson | Susan Point | Betye Saar | Sima Elizabeth Shefrin |
| Lorna Simpson | Marika Swan | Barbara Earl Thomas | Cappy Thompson |
| Thuy-Van Vu | Kara Walker | Patti Warashina | Brenetta Ward |
| Kinu Watanabe | Tariqa Waters | Lynn Yamamoto. |   |
We know you will want to join us in saying thanks for Deborah Paine's incredible work and big congrats for her upcoming retirement this fall so say it in person on opening night, August 3, from 6:30-10pm.
| 01 August, 2017 20:15
While most of our studio work is currently being exhibited on the pacific northwest of the United States, our studio is seeking to expand visibility through an international representative gallery that will bring my works to major art exhibits such as Art Basel and museums worldwide. I would like to exhibit my work in New York City and throughout Europe in major cities in Spain, the United Kingdom, France and Japan. We will put the announce on nationwide wel-known contemporary art publication in 2018. You will find the call and we will find prestige representative gallery outsied of WA in the US, and international level that actively introduce unique style of art.
OR State: R/L Gallery (PADA) Level wanted
NM State: Txx Gallery Level wanted 
CA State: A.Sxx Gallery Level wanted
NY State: under research for specific ones
Tokyo: T. Kxxxx  International Gallery Level wanted
EU:  under researching
| 30 July, 2017 14:29
Have got the vip tickets for the Seattle Art Fair 2017.
Will explore the great artworld in NY like Seattle in the first week of August.  
| 25 July, 2017 23:27
Florida Exhibition 2017 invited in this fall-winter, and another publication selection by Open Studio Press, MA USA in 2018.
AT/ IT will replace your work if it is easy to copy, or immitate that we can learn from history
Your works should be made done by only yourself. We see last 20 years so many works/ job have been taken by AT/ IT computuer. Now even car will be the one. Artwork and artsits will be facing the same unless art is pretty original. We see great software today it can easily make Andy Warhol styled image in a second. Someone use it or similar applictions to create image as if he does it by himself but obviously not. Which can be easily known, and it looks cheap kind immitation. Such case will be deminished, taken by conputer.  Need and keep your skillset nobody can immitate your art. Originality is pretty much important. Attain the level, where IT/ AT or computers cannnot do. Thats' what will be happen within a decade. KM
| 20 July, 2017 12:14
Made an investment and become a member international Society of Experimental Artists.
Where ARTS meet INNOVATION. It sounds great.
| 17 July, 2017 03:18
Borderlands And She Persisted: Voices of Women Artists Exhibitions!!  from Aug 3- Oct 29, 2017
| 16 July, 2017 22:06
There are my recommendation during Seattle Art Fair week. There are many places to exhibiit art during this period though.  Only the following places are enough to find great artworks for Seattle Visitors and international travelers and collectors. To not wasting your time other places you do not need to visit.  I do not care about Seattle Times recommendation though. Seattle need competitive art editors nationwide level. Seattle, you can overhaul local editors, as city is growing, art critic people should be replaced with competitive brains. Not necessary to have Full time Position for those editors as kept being competitive condition, it will really work. And for those have worked for art relted institute, museum, art institute, Artist trust, non-profit art organization, BUY local artworks now at your break-even point level. You are not dying but you will live part of community and support art community. ACT now. I have worked with LA/ London editors. KM
Recommendation Seattle Art Week 2017!
Seattle Art Fair 2017 - Century Stadium   - Greg Kucera, White-Foster, Gagosian, DavidZ, Mizuma, Pace, PDX
Frederick Holmes Gallery - Pioneer Square 
King Station Gallery - City of Seattle Sponsored
Anacortas Art Festival 2017 - Anacortas 
| 16 July, 2017 01:25
Have arranged/invested several floating-style frames for upcoming Anacortes Art Festival 2017. Juried Show Exhibit. Good Frame is like a suit, it makes good artwork more sophisticated looking. Exhibit selected four artworks juried by the president of Artist Trust.
In Pioneer Square, also several artworks are shown at Frederick Holmes Gallery during this summer, during Seattle Art Fair 2017. 
| 12 July, 2017 18:30
There are currently final stage working on wording expression, and revision plus captions of image etc by curators team in London. This will be completed by the end of coming weeks, hopefuly by them. The total page of the featured will be the longest interview page with images. It will be 27-30 pages in total. These are just a few of ones, still under revising condition. Thank you London Curators team!
We also thank to Aki Banks, Texas Asahi TV service to translate the inteview discussions, as well as we thank you, Frances Chapin, City of Edmonds Art Commission for the overall advice. KM
| 11 July, 2017 13:36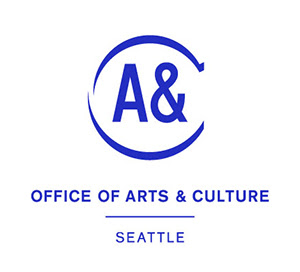 Dear Applicant,
Thank you very much for your interest in the Seattle Office of Arts and Culture Public Artist Roster. Congratulations you were selected to be included on this roster!
Seven members of our selection panel met for three days in late June. It included three public artists from Washington, one public art administrator from Oregon, and three city department representatives acting as advisors. The panel reviewed the images and qualifications of 463 artists from across the country.
The pool of qualified applicants made the selection extremely challenging. At the panel, there were assessments of each artist's images, letters of interest, and resumes. After much deliberation, the panel selected 183 artists to be on the Artist Roster: the breakdown included 68 Emerging Artists, and 115 Established Artists. The delineation of the two rosters was determined by budget size completed to date. If an artist had completed a previous artwork with a project budget of $60,000 and below, they were considered Emerging. If their budgets were above $60,000 they were considered Established.
These two rosters will be used to select artists for certain 1% for Art projects effectively now through 2020, with budgets up to $175,000. Potential temporary or permanent artwork opportunities may be funded by Seattle City Light, Seattle Public Utilities, Parks and Recreation, and other Seattle city departments.
Although you won't be notified every time your work is reviewed, you will be immediately notified if a panel would like to interview you for a specific project. Information about the project would be provided at that time.
Please note that although you are included in the roster, there is no guarantee that you'll be selected for a project. We anticipate either roster may be used three to ten times per year but no guarantees. We only use the roster for projects that come up with short time frames, when an artist needs to be involved quickly.
Note that in addition to the artist rosters, our office has many additional temporary and permanent art opportunities throughout the year. We do hope that you will also apply to these exciting projects. Each project and group of panelists is unique.
Congratulations and all the best,
Public Art, Project Manager City of Seattle
| 07 July, 2017 13:13
Have been working on proposal for the Tokyo Metropolitan Museum Exibition 2018 last weeks.
Hope critics and curator team will have interests and select our proposal. Thanks - Best!
Also applied to several european inernational competition in 2017-2018. Money flying lost for these applicatons fee. Some support or donation by website visitors are appreciated. You can do through the homepage Paypal. Any amount help us to challenge further and  expanding. Thanks for your consideration and action.
Menu
Calendar Of Posts
Categories
---